Sea of Thieves LOGO LED Night Light 16 Color Changing With Alarm Clock Remote Control
Background
Sea of Thieves is an action-adventure video game developed by Rare and published by Microsoft Studios for Windows and Xbox One. It was released to a limited selection of countries on 20 March 2018.
Sea of Thieves allows players to take the role of a pirate sailing the seas of a fantastical world either solo or as part of a crew of up to four players, with gameplay presented from a first-person perspective. The game features both co-operative and player versus player combat, and includes cross-platform play between Xbox One and Windows.
Upon release, Sea of Thieves received mixed responses from critics. Critics praised the game's gameplay and style, with particular focus on the game's sailing mechanics. However, the majority of critics found the game to be lacking in content, and criticized the full-price tag. Additional criticism was directed towards repetitive quest design and performance issues. Multiple critics were more positive about the state of the game a year after release.
On their anniversary update, they released tall tales and the arena. Where players would have to solve puzzles and earn rewards. Players can hunt down megladons and take on kraken. There's a rare megladon called the shrouded ghost, to defeat it players have to throw their loot over board to attract it.
Dimensions
Product: 200*150*87 mm
Base: 35*85 mm
Box: 23*16.5*5.5 cm
Wight: 0.3 kg
Input voltage: 5 V
Product power: 0.5 W
Power Supply: 3- AAA batteries (not included) or USB ( Just cable included – not the plug ), 95 cm Charging cable
Brand: ACG.RE
LED Night Light 16 Color Changing
Red – Green – Blue – White – Orange – Green – Light Blue – Orange – Yellow – Cobalt Blue – Purple – Dark Green – Pink – Gray – Light Green – Sky Blue. You can use remote control to change 16 color of Yasuo LED night light.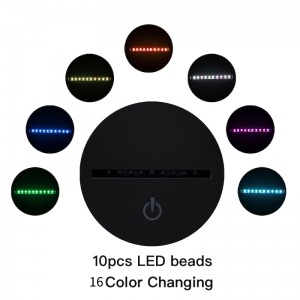 More Remote Control Functions
1. Brightness Increase
2. Brightness Decrease
3. Switch OFF
4. Switch ON
5. Color Selection – 16 static color can be choose
6. Flash – colors keep altemating automatically
7. Strobe – flash of 16 colors like disco lights
8. Fade – light fade in and out of 16 colors automatically
9. Smooth – colors changing in a slow motion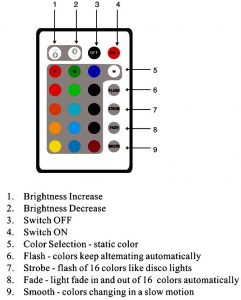 Each lamp comes with a manual, power base, and a USB-C cable
Support Battery and USB Connected, It can also be powered by three AA batteries (batteries are not included). Power spend 0.012kw.h/24hrs only 4.4 kWh per year; LED lifespan: 50000 hours.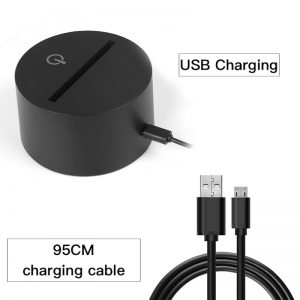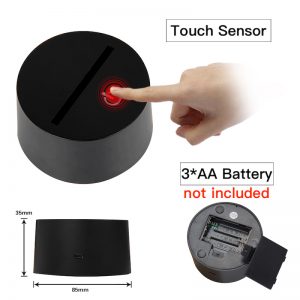 Amazing 3D Visual With Remote Control
3D just Visual, the lamp itself is Flat, Unique Lighting Effects Amazing Optical Visual Illusion Home Decor Lamp. Brings kids whole lot of joy but also can keep them sleep safe, Perfect gift for Kids and good decoration for bedroom, child room, living room, bar, shop, cafe, restaurant and parties.
Base With Alarm Clock Support remote control
Alarm Clock button: M button is to adjust the date and time, +- button is to adjust the date and time, support remote control.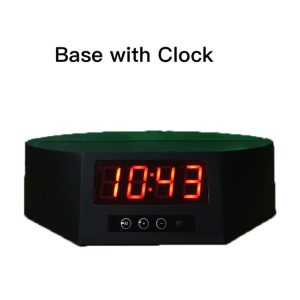 Best Gift To Give Your Friends and Family
This desk lamp is an excellent gift idea for a Men Gifts, Gift for Him, Valentines Day Gift, Birthday, New Year, Christmas gift, Anniversary gift, Kids Gift, Wedding gifts, House warming gift or get one for yourself!
Free Delivery For All Countries
– North America: 6-12 business days
– Canada:
6-10 business days
– Europe:
8-12 business days
– Ireland, Italy, Spain:
6-12 business days
– Australia:
8-12 business days
– New Zealand:
10-12 business days
– Asia Pacific: 6-12 business days